Thompson Road, NORTH FREMANTLE - BEACH OFFICE
Location: 100 Thompson Road, North Fremantle, Western Australia
Type: Residential Alteration + Addition
Status: Stage 1 of Construction Completed 2017
Client: Private
Scope: Concept Design, Design Development, Development Approval, Documentation, Contract Administration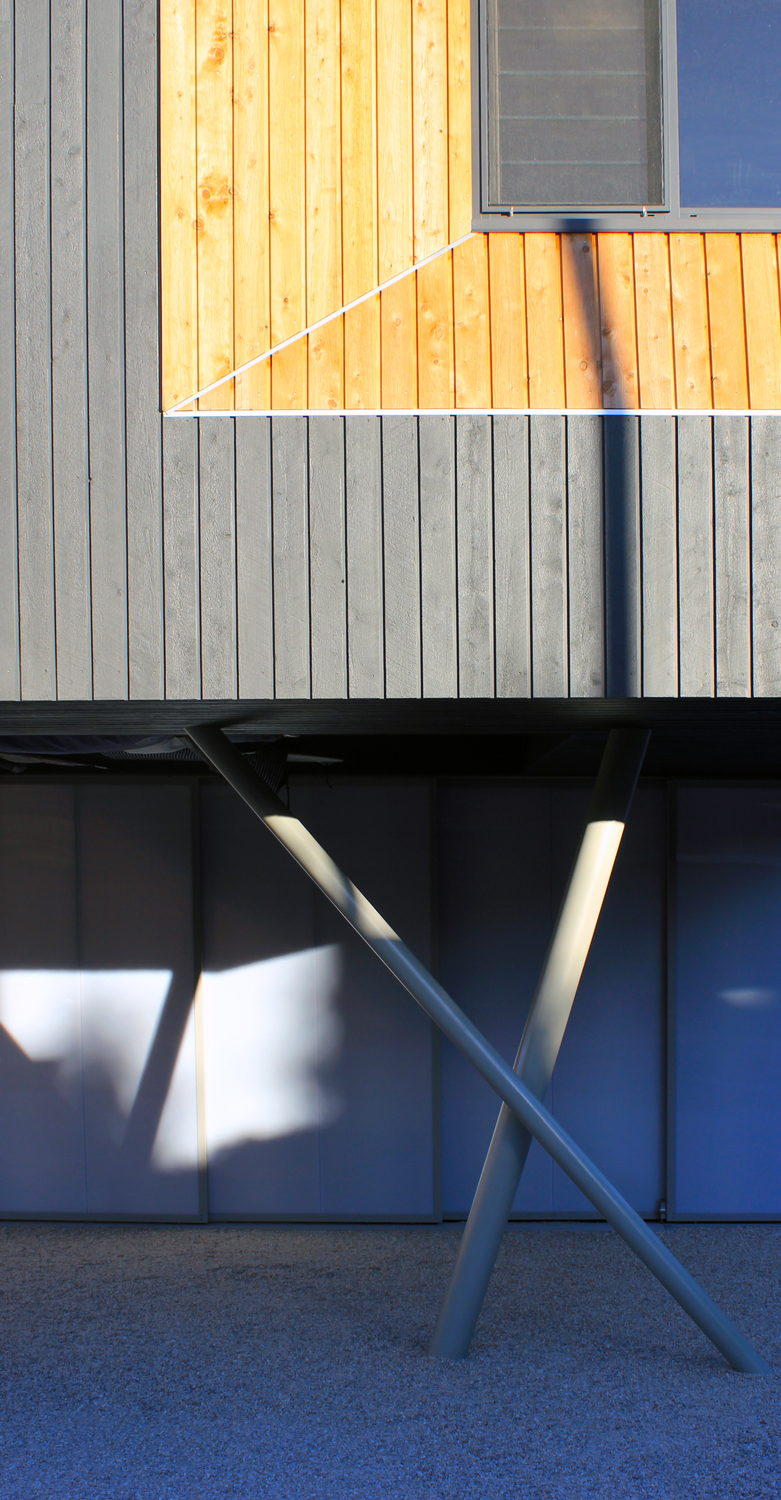 All photographs copyright Braham Architects: © 2018 and Nicholas Putrasia
The North Fremantle, Beach Office is the first stage of a 2 stage building process for a growing family in North Fremantle, to turn their small heritage cottage with multiple era additions into a consolidated and site responsive forever home. Situated on a tight site filled with challenging opportunity, the initial component aims to provide, shelter, storage, parking, workshop and home office whilst connecting with the tree lined laneway and allowing for a home business to flourish. Rather than simply adding a home office at this stage and considering stage 2 later, the complete design was designed and approved in order to ensure a future homogeneous home.
The proposed residence seeks to extend the existing heritage cottage in a sympathetic and intelligent way, to create space for a young family to grow. Braham Architects, in close collaboration with the client, have taken inspiration from the vibrant, eclectic mix of building typologies and uses in the surrounding North Fremantle area to create an addition which is contemporary, but also mindful and considerate of heritage and history.

The design intent was to use the traditional vernacular to create a morphing roofline, reflecting the pitched roofs, lean‐tos and overlaying aesthetic of historical Fremantle. This contemporary addition allows multiple pockets of green space to enter the proposed living spaces, maintaining amenity while referencing the surrounding light industrial courtyard aesthetic.

Another key design consideration was the two-­‐way dialogue between house and the adjacent laneway, emphasizing a community aesthetic with indirect surveillance. The proposed living areas are specifically designed to both bring the garden into the house, and incorporate the laneway and surrounding North Fremantle community into the lives of its inhabitants.