Swanbourne Residence
Location: Narla Road, Swanbourne, Western Australia
Type: New Residential Build
Status: Under Construction
Area: 350m² on 500m² site
Client: Private Client
Scope: Concept Design, Design Development, Development Approval, Documentation.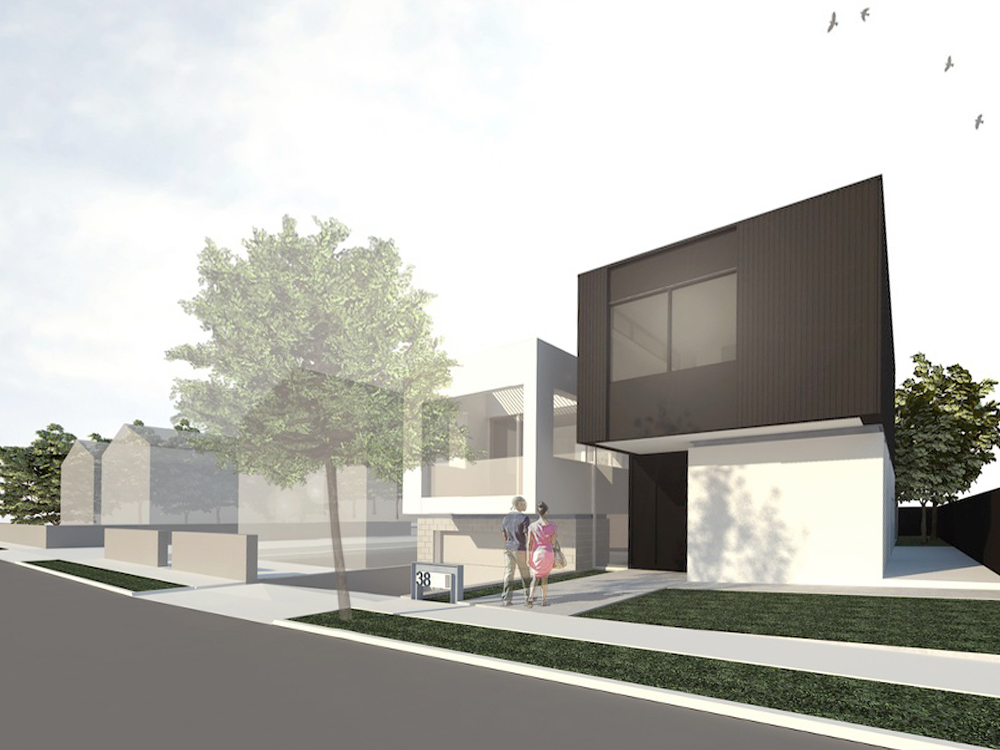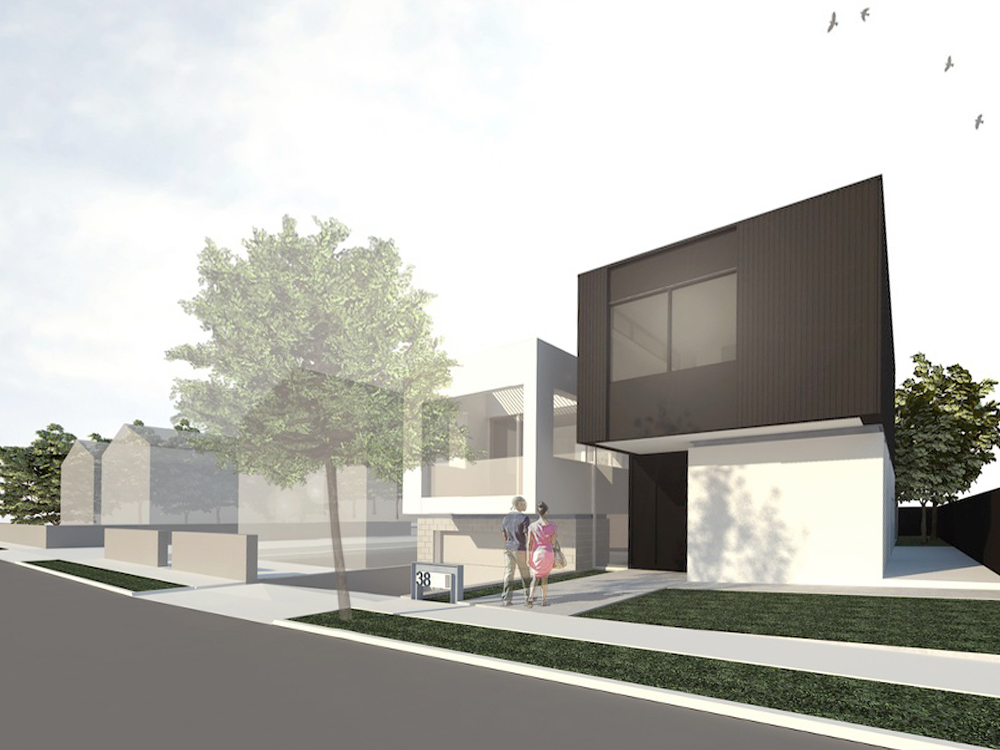 Situated on a compact, gently sloping site in the coastal suburb of Swanbourne, the family home was designed to innovatively respond to the strict environmental conditions and complicated client brief.
The clients, a young, growing family, were equally concerned about maximizing useful internal space, but also having enough productive, safe outdoor space for their young children. Visual connection across internal and external spaces was therefore a strong necessity, giving the parents the ability to comfortably supervise the family from a variety of locations. Flexibility was also required for a house which can grow and change in line with the changing family occupying it.
The climate of coastal Western Australia lends itself towards outdoor living, so through a strategic incorporation of external spaces the house is able to maximize its total habitable area. Free-flowing indoor/outdoor spaces on the ground floor extend the living areas into the exterior landscaping, while maintaining the separate volumes' strong visual connections. The roof terrace exemplifies this utilization of external space, adding another dimension of outdoor living and an area for the occupant to appreciate the broader site context. This draws the views to coastal sunsets, the adjacent lake, native parklands and playing fields all within the everyday building envelope.
The material palette gives visual legibility to the complex spatial relationships within. Black painted timber, concrete block and white rendered boxes contrast and complement one another, defining the differing 'connecting and protecting' roles of the building elements. The solid stone and concrete base services and supports the house with a strong connection to the ground plane, while the lightweight upper structure above gives the home the flexibility to grow and change with the family. White rendered boxes look outward, visually connecting the home to the surrounding green spaces of garden and parkland, while the black timber box speaks directly to the sun and the horizon, affording privacy whilst allowing natural light and ventilation into the home.

The ecologically sustainable development principles within this project include:
Mass operable walls
Louvres for shading and ventilation
Strategic thermal mass placement
East/West solar protection
Maximization of northern light into living spaces
High level ventilation windows orientated toward prevalent winds
Solar chimney system
Extensive sun shaded and recessed glazing
Strategic landscaping to maximize summer shading
Through tight collaboration with client, we were able to deliver a contemporary beach house which was both sensitive to the needs of a young, growing family, but also bold and innovative enough to grasp the unique opportunities afforded by the site.